The modern learning environment has become increasingly complex using new pedagogies such as flipped learning, experiential and project based learning and incorporating technology to improve student engagement and deeper learning outcomes. The space should support the users in whatever activity is undertaken, acting as a catalyst for learner engagement. No matter what the design, at the heart of a productive learning environment, human interaction, personal engagement, and deeper learning remain the central and ultimate desire. 
The application of multiple learning modes is an important element to enable the new pedagogies to be employed and to engage more authentically and deeply with the diverse intelligences of students. Improving learner engagement demands that different types of interaction occur at different times for different reasons. In addition, consideration for how humans ordinarily and more normally connect with, and disconnect from each other, to socialise, to organise and to create, is critically important if deeper and sustainable student engagement is to be achieved.
This paper considers the spatial influence of the learning environment to provide a range of application settings designed to support multiple learning modes. Thornburg (1997) established that, no matter how progressive society becomes, people retain tribal or primordial propensities for affiliation which can be used to create the foundations of a variety of learning space layouts. NSW Department of Education (DoE, 2016) defined eight key learning modes to support modern pedagogy. From these separate foundations a range of Application Settings and 'Multi-Modal' Learning Environments has been developed.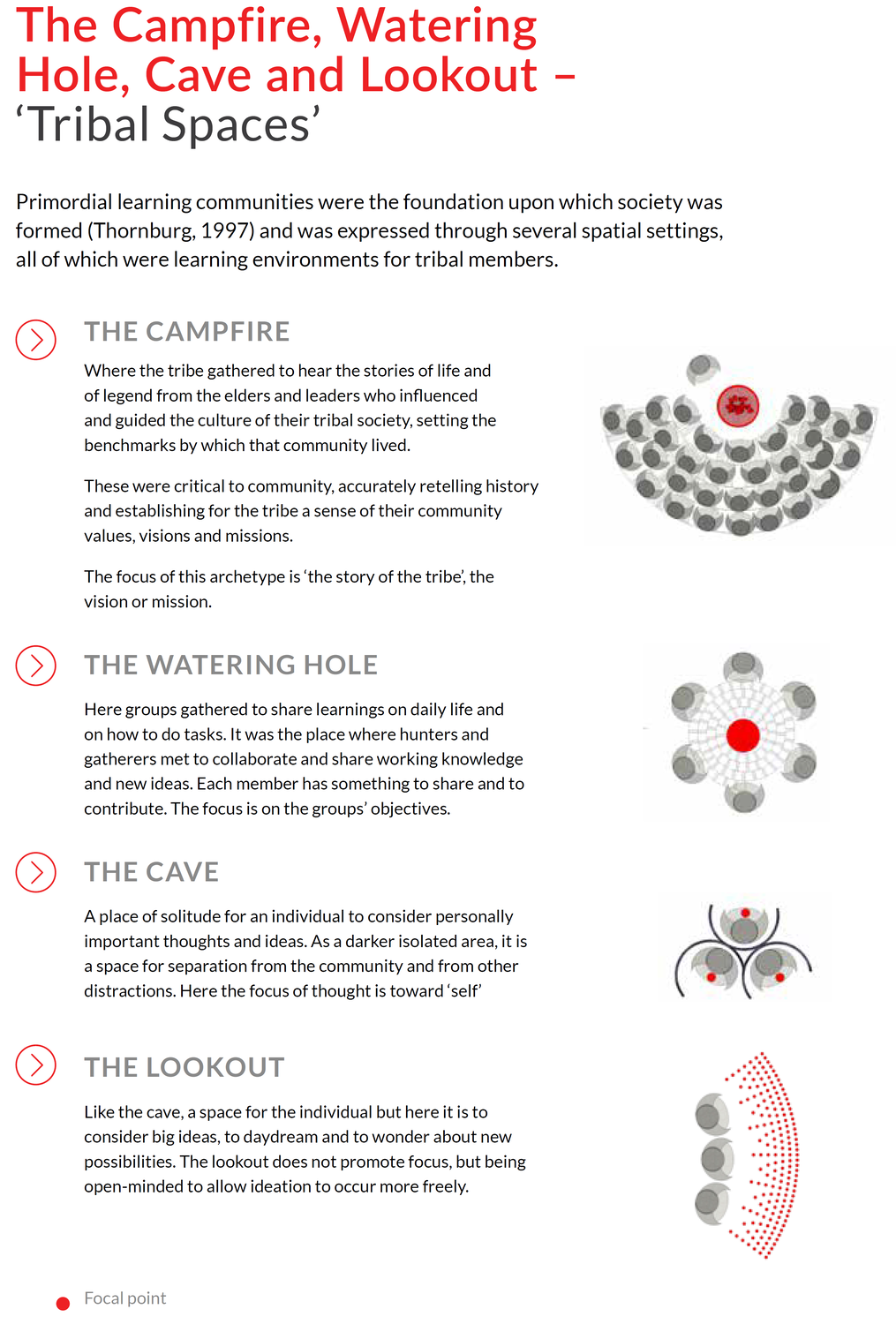 For more information or to read more, please click here